In Time Tec werkt samen met klanten om lange termijn softwarediensten te leveren waarmee onze partners hun zakelijke doelstellingen kunnen bereiken, zich kunnen concentreren op innovatie en middelen zo effectief mogelijk kunnen gebruiken. Ontdek hier hoe.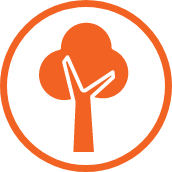 Teams Op Locatie
Onze lokale software-engineers spenderen partnersites als op onze kantoren in Meridian, ID, Portland, OR, en Sacramento, CA.
Offshore- en Nearshore-
middelen
In Time Tec heeft betrokken en getalenteerde offshore- en nearshore-teams waarmee we onze klanten 24 uur per dag kunnen ondersteunen.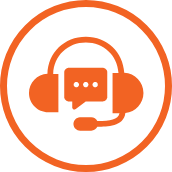 Merk Belofte
ROI of u betaalt niet.
Wij zijn een platform voor het creëren van overvloed... en we bouwen toevallig software!
Wat Onze Partners Over Ons Zeggen
Department Manager
Printing Industry
"In Time Tec's development model is truly best-in-class providing intuitive user interfaces, big data performance, we and mobile solutions, and dedicated support. Bottom line — our partnership with In Time Tec makes us successful together."
Global Information Management Manager
Agriculture Industry
"I would encourage others to partner with In Time Tec because my experience has been that they are reliable, super easy to work with, and cost effective."
Data Services Sr. Manager
Public Sector Industry
"In Time Tec's employee has been instrumental to our efforts in getting our new time and attendance system data processes automated and in place for an upcoming go-live. That may not sound like much but this project has thrown a number of twists and turns at the entire IT team, including Data Services. Also, while helping us create this new future for time and attendance he has had to work to keep elements of our old system running so we can pay employees (kind of important!) – he dug into these processes and has done a great job of helping us understand them better and keep them running even if they do require a little hand holding until they can be retired by the new system."
I know he has put in some long hours on his own to get this work done and has managed this delivery like it was for his own company – I really appreciate his commitment and expertise and I'm glad he is on the team!"
Delivery Manager, Digital Sales Application
Agriculture Industry
"We've been working on a path to migrate legacy development to Salesforce Flows over the past couple months. During a code review, our In Time Tec employee found a major flaw in our current architectural path. His discovery of this gap and flaw in design saved us!!
I cannot say enough how thankful I am to have him on the team. He has been with us for 2 ½ years now and continues to be a critical player in the success of our team. We have a special one in him!"